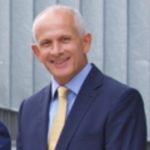 By Sandy Goddard
Director of Community Development at Canberra Grammar School
We always look forward to our Alumni reunions. So much of our engagement is based upon catching up in person, having natural, pleasant interactions and strengthening relationships. But lockdowns, postponements, and cancellations don't bode well in trying to engage with the Alumni community.
So, after yet another (almost) cancellation with The Fox Hole Bar in Sydney, one brilliant idea came to the Events manager in the Community Development team from Box Bar—a digital bar!
The idea was to still host a reunion, albeit a virtual one, bringing a small bar experience and a chance to connect over drinks, direct to our guests, wherever they may be. 'Experience Gin' tasting boxes were hand-delivered to Canberra Grammar alumni who registered for the evening (a great way to update contacts!).  Box Bar experts guided the memorable event via Zoom.
In the first hour, two experts talked through the seven gin types, mixes, and garnishes to sensationalise the experience. Non-alcoholic packages were also available, making the whole experience more inclusive.
The second hour, after everyone, was suitably more relaxed, made for great conversation. The Head of School and other invited staff took part in the evening, sharing experiences and providing a good Q & A session.
The Gin experience by Box Bar proved a great success with 50 of our Sydney alumni, who enjoyed this complimentary event. The number of attendees was manageable for an online forum and well within our budget.
In the end, it was a case of giving back a little to our alumni community, reaching out with a unique event to maintain and gain future goodwill.
We look forward to hosting our Brisbane, Melbourne, and Adelaide reunions—all booked in for an online Gin tasting experience.