Pymble ignites within our girls, 'Watch us Change the World'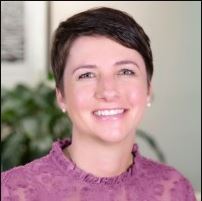 By Kelly Mancey
Director – Community Engagement, Pymble Ladies' College
Our 'Watch Us Change the World' campaign positions Pymble Ladies' College as a school with an unwavering belief in young women and what their futures hold. It also reflects the overarching goal of our 2021 – 2030 Strategic Plan, which is to equip our girls – who are our future changemakers – with the academic, emotional, social and digital intelligence required to grow and to flourish as compassionate and influential young women who are empowered to change their world for the better; not just for themselves, but for others.
In a time of huge change in society for women and the action being taken by strong women to bring about change, we wanted to be brave in our communications – to show our stance and lead the conversation, so we embarked on a branding project to reflect the variety and depth of opportunities at Pymble.
After conducting an intensive brand research project, our brief to our creative agency was to develop something unique. Our objective was to challenge school marketing norms so our advertising was engaging and unexpected. Featuring our confident and determined girls and alumni, the resulting campaign imagery is intentionally bold, challenging and a world away from how we expect school students to be represented – especially students at an all-girls' school. We wanted to move away from the traditional photography that often features school hats and blazers.
'Watch us Change the World' became our brand line and most importantly the voice and intent of the Pymble student – a symbol of what Pymble women are capable of achieving with the right guidance, compassion and variety of opportunities. The campaign seeks to empower young women to actively take the reins and create the change and future they want to see for themselves. We encourage each girl to follow her individual interests and our teachers encourage them to reach for the future they want to see. Charlotte, one of our Year 11 girls, commented: "I plan to change the world by helping in rural Australia because the littlest impacts make the biggest differences."
We chose International Women's Day 2021 to launch our campaign, honouring the College's strong history of standing for female empowerment and pushing for gender equity; on that day we organised a range of initiatives to create opportunities not only for Pymble students, but for women in society at large. It was fitting that we were able to support this important day, which aligns with our desire to reach a point in time where women no longer need to fight for safety, equality or basic human rights; and also celebrate the endeavours of all courageous and magnificent Pymble women past and present.
The size of the College provides girls with the opportunity to explore whatever interests them. At the same time our dedication to pastoral care and wellness is at the heart of what makes Pymble special.